I'm thrilled to have a guest blogger today! Meet Hayley from The Tiny Twig. Who am I kidding? You know her already. Hayley just launched her new eBook, The No Brainer Blog. I've just started reading it and it's AWESOME. Not surprising at all.
I asked Hayley if she could share with us how to "balance it all". Being busy moms, how can we also run a successful blog/business and still have a happy family at the end of the day!
PS. leave a comment telling me why you blog and you'll be entered to win a FREE copy of her new ebook!
Ok, that's enough from me....here's Hayley! 
--------------------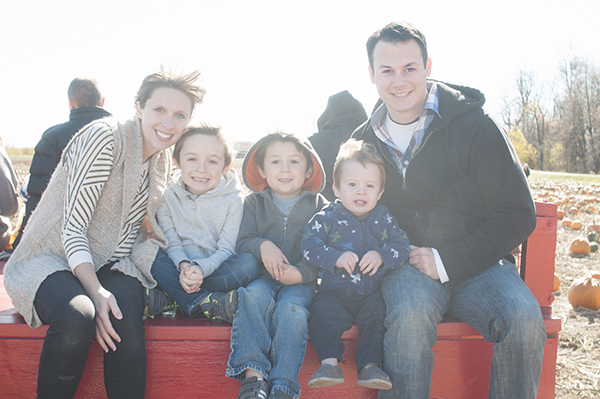 I run a fairly successful blog, I started The Influence Conference, and we're getting ready to launch The Influence Network. I never really imagine these ventures being my "job", but here I am and it's fun! The question I get asked most often is...How do I "do it all"? Well, good news for you...I don't.
I juggle. I try to juggle gracefully. But, juggling is rarely pretty for long. And, if it is, the juggler is still probably afraid of dropping a ball and letting a bit of the magic disappear.
I'm here to let you know, there is no magic. There is just careful watching, constant movement, and knowing when to let a ball drop in order keep the rest moving smoothly.
But, a few practical things I do to make this crazy online life work:
1. I have childcare from 9:30am-3:30pm once per week. This is key--and allows me to do the "professional" meetings that I'd be embarrassed to have baby screams interrupt.
2. I end my workday when my husband gets home from work. When he gets home, I cook dinner and we begin our evening routine. The only time I return to work after the kids go to bed is when I'm under a tight deadline on a big project (like the weeks before the conference, the couple days before the eBook launches, etc.).
3. I don't do it all...either online or offline. I try to choose carefully what I say "yes" to, and then pivot if I realize the "yes" should really have been a "no".
4. I have never "entertained" my kids. I always joke that I made them brothers to play with. Even before I was working at all, I always encouraged independent play. I'll set up books or paints or blocks up for them at my desk, and we work side-by-side.
5. I try to work in one hour chunks of time on my "non-childcare" days. This is as long as my kids can go. I attempt one session in the morning, one 30 minute period at the start of rest time (then, I rest myself!), and one hour long bit of time in the afternoon. Otherwise, I try to be really engaged with my kids in the other things we're doing.
6. I think in seasons. I don't get too bogged down in guilt, because I know soon enough things will change in some way or another. We make the best decisions we can, but we're not stuck in them.
Here's the most important thing: ultimately, it is impossible to balance anything with motherhood...motherhood is an all-encompassing, change your being, sort of thing. Don't try to balance motherhood with anything, it's a losing proposition. But, take heart--motherhood isn't something that you do it is something you are.
---------------------------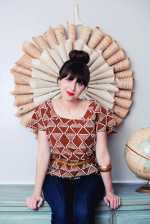 Hayley Morgan wrote newly released eBook The No Brainer Blog. The eBook helps women cast a vision, define their voice, and refine their blog space to ultimately propel their blog to be successful on their terms.
Hayley also writes at The Tiny Twig, a lifestyle blog inspiring women to create lives of more passion and less fuss. She recently hosted The Influence Conference and is launching The Influence Network in January 2013. You can follow her on Twitter, "like" her Facebook page, or follow her days on Instagram for the latest updates, resources she loves, and a peek into her life with 3 (almost 4!) boys.