It was 110 degrees here today.ONE HUNDRED AND TEN. Did you hear me??? 1-1-0. That's just stupid hot.
Basically I'm sweating to death and trying not to swell up like a massive balloon.
THE STATS:
Week - 31
Time remaining (in c-section mama world) – 7 weeks, 5 days
Weight gained – 16 pounds
Gender – Still a girl…as far as we know!
Baby's Name – Um, duh. Have I not tortured you enough already? (it's a seeeeecret!)
Recent Cravings - Oreos, Banana Bread, Donuts, Sweet Tea (someone explain to me how I've gained hardly any weight...)
Fun fact - C-section is officially scheduled for Sept. 2 at 8:30am! Woo!
Number of times I wake up to pee at night - 2
Number of times I've peed my pants while sneezing - 1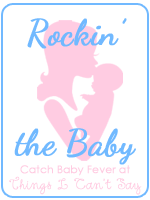 STEPPIN' OUT SATURDAY We are cheating...this was actually Friday for my birthday!
PS ---  There is a big double birthday bash giveaway going on now from me & Moxie Mandie!!! Go enter to win a super cute clutch! You're dumb if you don't! CLICK HERE TO ENTER!